Looking for ways to stay warm in winter, while you style yourself in an abaya dress in wool peach fabric that covers you from head to toe, seems like a contradiction doesn't it? Because you are keeping all of your body covered. It's not necessary that covering will always bring warmth.
The secret to winter abaya styling lies in layering! It's all about how warmly have you layered the right amount and fabric.
Winter is just around the corner and it's time to upgrade your winter wardrobe so that it's in sync with the present trends and would keep you cozy in the cold weather.
Usually, Muslim clothing abaya style is designed for places where the sub-zero temperature is not an issue. But what about places where the temperature falls way below?
To overcome this problem and to give you that chic winter wardrobe vibes, AHDLondon has introduced a new collection MASR, consisting of Jilbab and Abaya sets made in a wool peach fabric that is perfect for cold winter days.
MASR Collection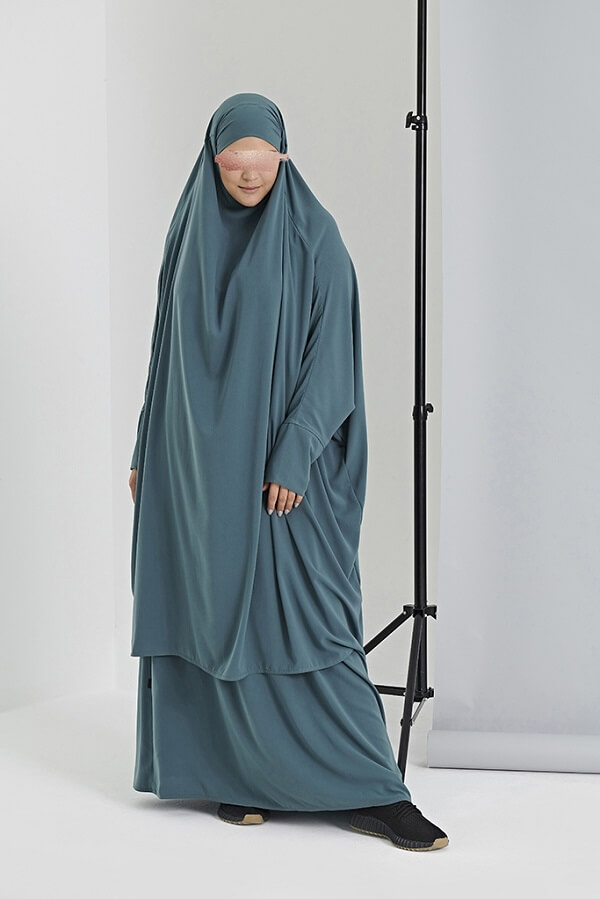 Our MASR collection brings to you a beautiful color blend of wool abaya and abaya gowns that would match the winter mood.
Sometimes, all you need for a new season is a new splash of colors that are both trending and season-specific. Our new collection is a mixture of earthy colors that sets your mood for the season including shades of navy blue, olive green, tea pink, taupe, cinnamon, and more.
Style Guide To Our MASR Collection in Wool Peach Fabric
Our abaya designs and jilbab styles speak of warmth and style that would prepare you for a cold winter evening, leaving you warm and chic.
MASR Jilbab Set – an overhead cover, short jilbab tie back style, comes with a skirt that can be worn with a warm jumper underneath and Short jilbab on top.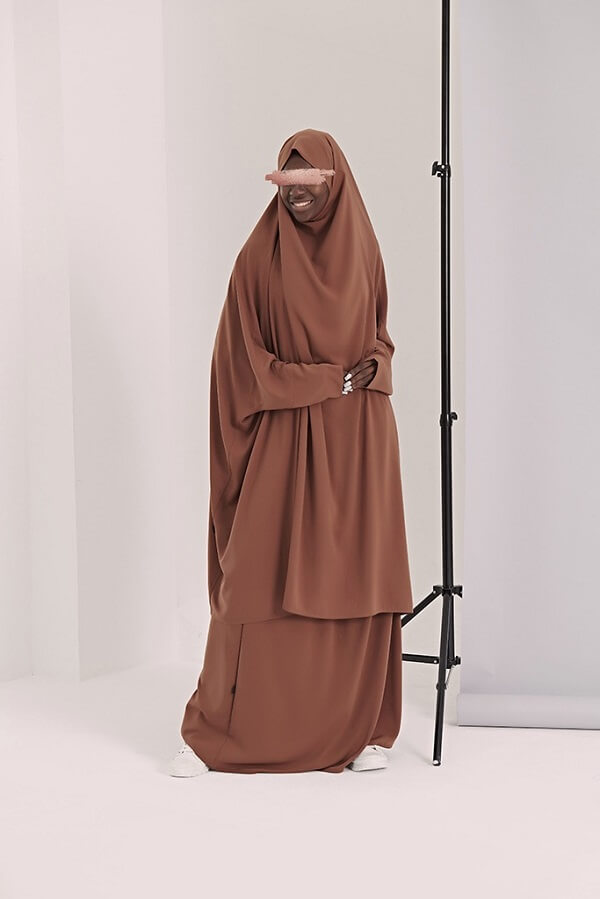 Jilbab Sets in Wool Peach Fabric comprises a short Jilbab accompanied by an elastic skirt. This super comfy, daily wear, soft and breathable material has a very cottony feel texture that gives a nice flow to the fabric. This two-piece outfit is available in perfect winter colors such as MASR Jilbab Set – Lilac and MASR Jilbab Set – Cinnamon.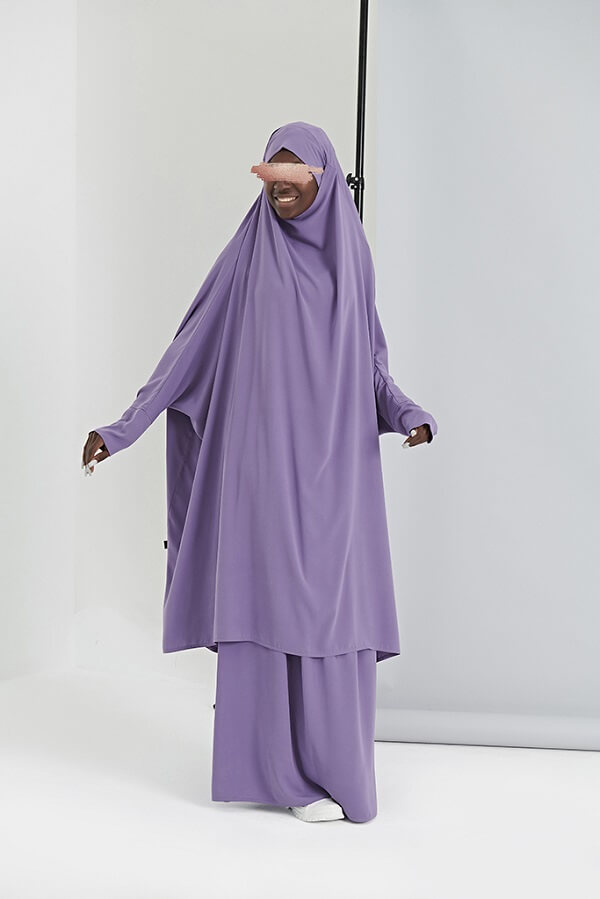 MASR Abaya Set – comes with straight cut abaya and Khimar. You can wear abaya with a normal winter jacket and khimar on top.
Our Abaya Sets in Wool Peach Fabric, consisting of an Abaya and Khimar, is a two-piece set suitable for daily wear and a great addition to your warm wardrobe. Winter colours from our collection MASR Abaya Set – Black and MASR Abaya Set –Taupe will make you stand out in a crowd.
How To Accessorize Jilbab and Abaya sets
Let's have a look at how you can style Jilbabs and Abayas from our MASR collection. Refreshing the entire wardrobe can be a little too much for one season; you can easily update an outfit by pairing it up with some nice accessories.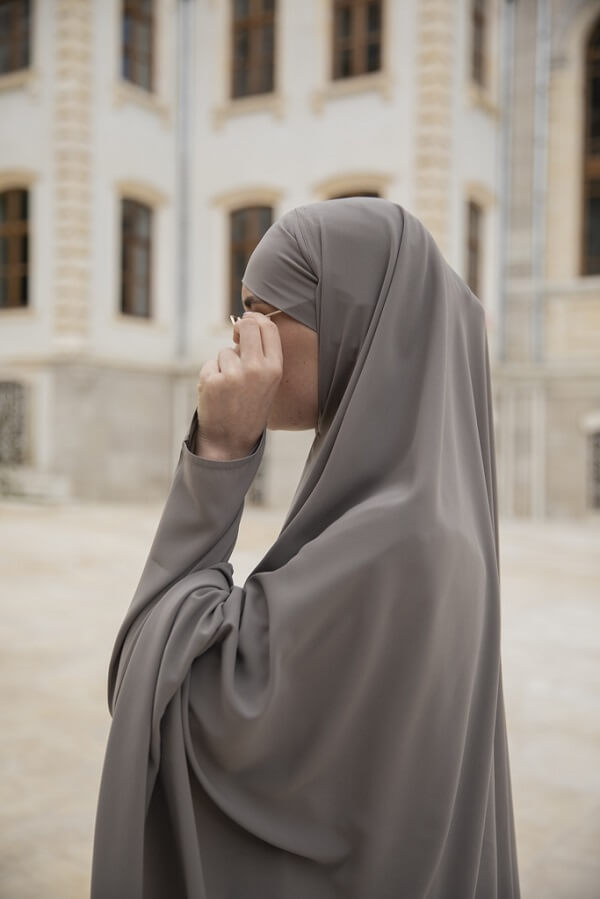 Pairing our black abaya set in wool peach fabric with black sneakers can bring out a very smart casual look. Jilbab Sets in Wool Peach Fabric, when paired with a white cardigan and white stilettos, can make you party-ready with a sheer elegant look.
When the wind gets chilly, pulling a warm fuzzy scarf over the cold cheeks is going to keep cold at bay. Pair the look with some gloves or mittens and you are ready for all the outdoor activities or events.
Prepping For Cold Weather
Significantly, your focus should be on keeping yourself warm when selecting clothing for your winter wardrobe. Make sure that you have enough layering so that you can style our beautiful winter abayas on top, and you can effortlessly flaunt fashion while keeping yourself warm.
We also designed our abayas and jilbabs with comfort as the top priority:
1. MASR Two Piece Jilbab Set
This set has plain cuffs overhead cover and a tie-back style for a smart fit.
It also has a very soft and breathable material with a cottony feel and matte finish texture.
So this super comfy two-piece set is ideal for daily wear.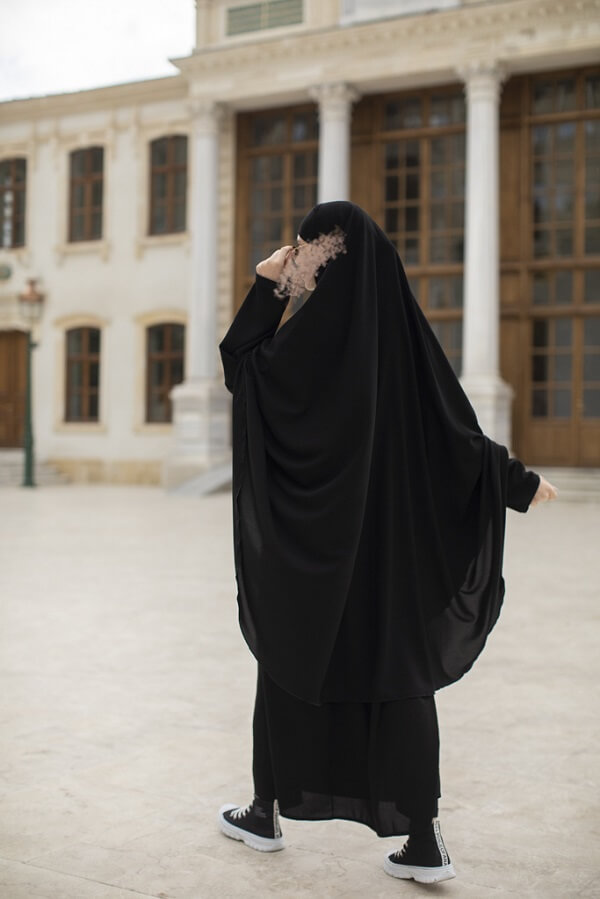 2. MASR Two Piece Abaya and Khimar Set
This traight Cut Abaya and Tie Back Khimar in WoolPeach fabric is ideal for all seasons.
It is a straight sleeves abaya which is super easy to handle.
So it's a great addition to your wardrobe collection, and perfect for daily use.
The quality crepe is made of WoolPeach Egyptian Crepe with a smooth and cottony feel to that drapes beautifully.
All in all, it's a great addition to your daily wear wardrobe.
The Perfect Dress in Wool Peach Fabric
A perfect outfit is the one that you can wear during the day at work and if need be, go out for an evening get-together in the same outfit. The question is: does this kind of perfection exist?
Yes, it does!
Our latest MASR collection has incredible options to offer. Some abaya designs can typically achieve both the looks without any alteration while others may require to be paired up with a fancy accessory to give it a more formal vibe.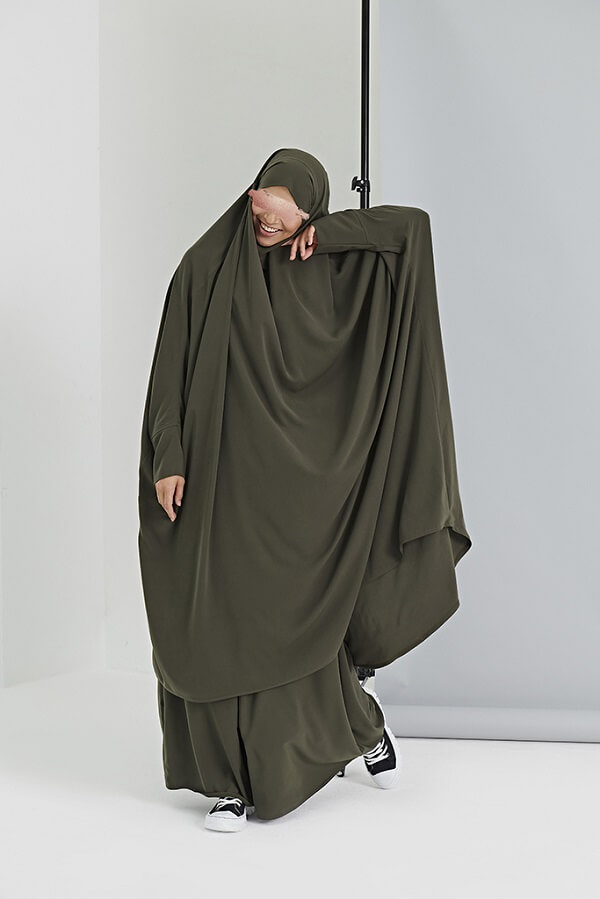 So if you are on the lookout to get some trendy, check out our latest range for fashion inspiration that would help you tackle the weather change!
The Final Take
There is an amazing collection of jilbab abaya online once you start searching for it. AHDLondon is an abaya UK brand with an extensive range of styles and colors to offer. We have recently launched our MASR Collection that has a beautiful blend of winter hues.
Have a look at our page and you may find a trendy jilbab set or an abaya set made in wool peach that would keep you up with the trends and warm at the same time.